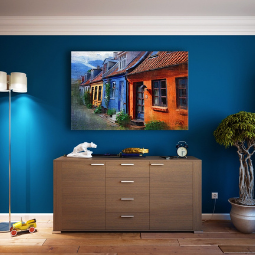 The Polish private rented sector is growing year by year. In early 2021, despite the prevailing pandemic, the living sector has seen a spectacular increase in transaction volumes. It has already exceeded 50% of last year's total transaction volume and is close to reaching 50% of the record high result of 2019.

The living sector includes a wide range of rented properties – private student dorms, multi-family buildings, nursing homes or coliving projects. It is the second largest asset class both globally and in Europe. Despite the fact that in Poland it is at an early stage of development it shows great potential for growth.
The study "Polish living sector 2.0", which we prepared together with experts from Baker Tilly Legal Poland and JLL, is a compendium of knowledge about the rental property sector. The solutions presented there are based on current legislation, and the report layout allows you to go through the most important elements of the investment process step by step.
You are welcome to download "Polish living sector 2.0" (pdf PL/EN)