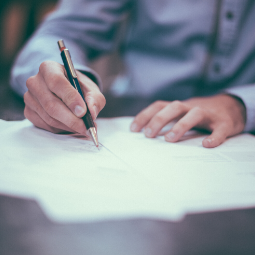 On 23 June, 2020, Polish President signed the act constituting next version of government's anti-crisis shield, commonly described as "Shield 4.0".
Act on interest rate of subsidies for bank loans granted to provide financial stability to entrepreneurs affected by the COVID-19 outbreak and on simplified proceedings for approval of agreements due to occurrence of COVID-19 (the "Act") contains numerous significant legal amendments regarding, among others, employment matters (mostly by introduction of further facilities for employers), issues related to annual perpetual usufruct fees and provisions facilitating implementation of strategic investments by Polish state authorities.
The main premises of the amendment to the Act with respect to issues mentioned above include e.g.
remote work
economic downtime or reduction of working time up to 20% – possible to implement also without applying for state subvention
outstanding holiday leave
limitation of severance payments and compensations related to termination of employment contracts
amendments concerning social benefits fund (SBF)
termination of non-competition agreements
"significant increase in costs of remuneration" in terms of further facilities for employers
subventions to remunerations under art. 15G of special purposed act on covid-19 – a wider scope of application
downtime benefit – paid also on the basis of application submitted directly by contractors
extension of additional care allowance until June 28, 2020
potential exemption from rent for gastronomic locals in the shopping centres above 2000 m2
pre-emption right of entity managing a special economic zone – agricultural properties of the state treasury
prohibition of energy supply suspension by energy enterprises due to arrears
new fee related to applications for zoning permit
facilities in implementation of investments related to transmission networks
possibility of reduction of amount of fees related to perpetual usufruct
extension of permits for sale of the alcohol.
---
All of the mentioned changes are discussed in detail by Baker Tilly Woroszylska Legal experts, Jakub Pietrusiak and Katarzyna Koszel – HERE.
---
Read also: